As a general angst continues to grip global markets (Are China and Europe headed for a recession? Are we facing a debt crisis? Is Trump not only guilty but insane?), I want to briefly show some charts that suggest the US economy is doing quite well, actually.
All of these charts measure recent, actual, physical economic activity – not surveys, not sentiment, not estimates.
Chart #1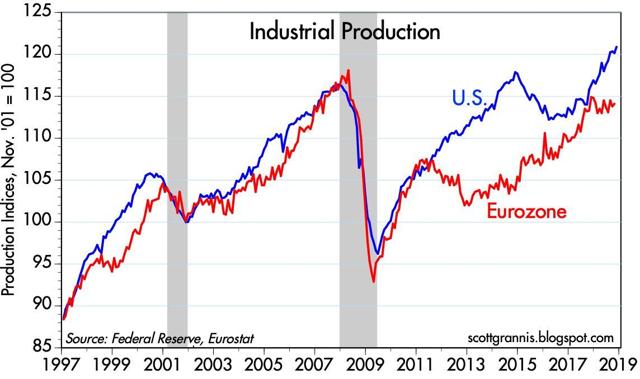 As Chart #1 shows, US industrial production stands out for its ongoing strength, a phenomenon that emerged almost immediately following the November 2016 elections. Eurozone activity, in contrast, has stagnated, and this jibes with the recent announcement by FedEx (NYSE:FDX) that its overseas earnings outlook has deteriorated significantly. There's little doubt the US economy is doing better than most others.
Chart #2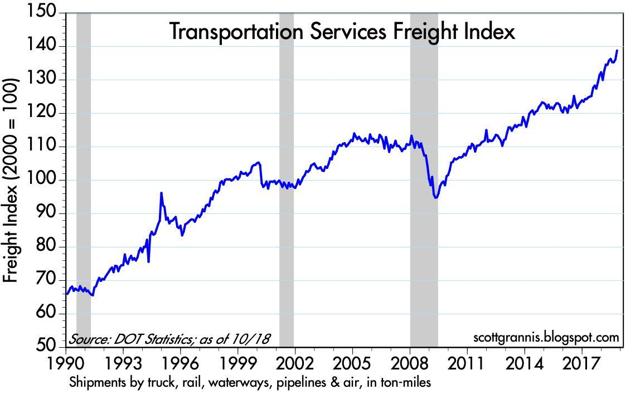 Chart #2 is a composite of truck, rail, waterways, pipeline and air freight shipments as of October '18. As with industrial production, physical shipment activity has surged in recent years.
Chart #3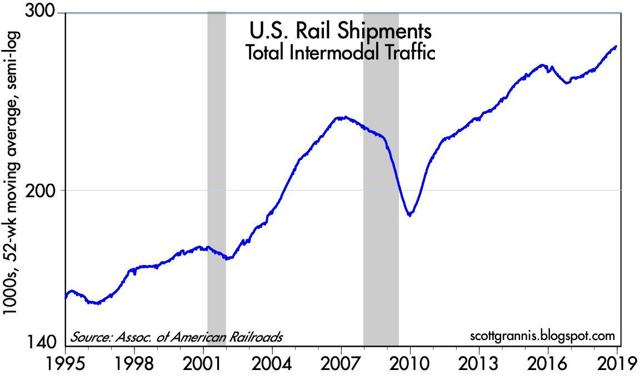 Chart #3 focuses on shipments by train, and includes data as of a week ago (by the way, this does not include shipments of crude oil). Here too we see that activity has picked up in the last year or so.